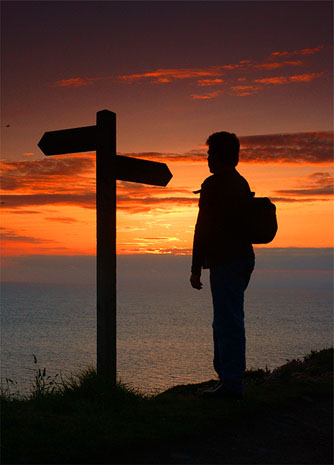 The day has been a mixed bag of good and bad, happy and not-so-happy.
The happy parts have involved preparing a salad, petting dogs, kissing my cat on the head - right between her ears. I had a productive work day. I managed to get an appointment with my pain specialist for tomorrow because they had a cancellation. I got some really good writing done.
The not-so-happy parts have involved reliving bad memories, hearing the echoes in my head of things that have been said to and about me, and wallowing a little bit in more self-pity, wondering if I can ever love again after this fiasco. The jury is out on that, but I have to hope.
I have a big decision to make about whether to pursue a course of action that would give me some justice and satisfaction but which would prolong the agony I'm going through as things work their way through the system. I lay in bed thinking about it last night and ended up with a pounding head, a racing heart, and an unquiet spirit. Would it be worth it to pursue that course of action?
Yesterday I saw
Eat Pray Love
alone. It has been quite awhile since I read the book, but I loved the concept even then. Spend a third of the year eating, feeding the body. Spend another third of it working hard and learning to still the mind and spirit. Spend the final third healing, learning yet another way to meditate, and learning to give back generously to those who have cared for you and who have so little. Live in the present. Be courageous enough to get up and greet that day, hoping for a miracle. I am having to hang on to those hopes right now, because sometimes the world seems a cruel place. I've been cast face down in the dirt and may be picking the grit out of my teeth for awhile.
The thing is, the thing that gives me a reason to greet the day, is that people who didn't have to do anything have been there to pick me up. Hands have reached down to me. Others have brushed away the grime. Yet more have sent me - as they said in the movie - love and light. Given that no one had to do this - particularly not those on whom I turned my back - I find that I have one question. Which decision do I really need to make? Do I need to make the one that involves taking that course of action or not? Or do I need to make that decision that requires me to send love and light to those who have hurt me the most? Is this what the universe and God are requiring of me? Am I being tested to discover my true character? Is it my nature to send out peace or is it my nature to exact revenge - because it would be so easy to do the latter and so incredibly hard to do the former.
Never cut a tree down in the wintertime. Never make a negative decision in the low time. Never make your most important decisions when you are in your worst moods. Wait. Be patient. The storm will pass. The spring will come.
--
Robert H. Schuller

Send me love and light, if you will. Pray for me, if you will. Pray that I err on the side of my true character, no matter what she has done to me. Pray that I am the bigger person, the stronger tree, the yielding willow.

Peace - D