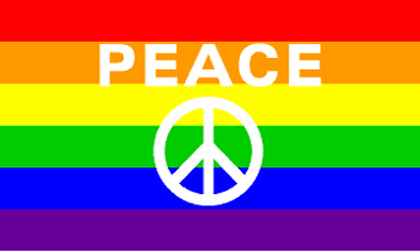 I saw my brother today - my eldest brother. He turned 61 this summer, and I've never seen him this thin - not since high school. I don't know if there is something really wrong in his body somewhere, like cancer (which took out most of our relatives), or if this is just something that happens in our family when we age.
Our mother got thinner as she moved into her sixties and seventies, too. Dad became very frail before he died, but he had lung cancer. It worries me that my brother is smoking again, after being off of nicotine for many years, but there is nothing I can do about it. I'm not going to spend the little bit of time I get with him here and there just nagging him about something. I just wanted to have a nice visit with him. We've had difficulty staying in touch lately because the lady he's renting a room from turned off his cell phone and hasn't been giving him the messages I've left for him. So my ex-husband got L a phone on his plan; Sean and I delivered that phone to him today. He was very happy to get it. Now maybe I can talk to him more frequently.
Our baby sister may also be sick with leukemia. She has lupus and rheumatoid arthritis already, but her white cell count has been quite high and her red blood cells are way down. She has her appointment with the oncologist this week and will have another battery of tests. I don't know what I'll do if she needs a bone marrow biopsy. When I was living closer, I had told her I would be there. Now that will be next to impossible, but I hate the thought of her going through it without me there. She had a part-time job to supplement her meager income, but she had to quit that due to her health. After the third trip to the ER, it was clear she couldn't go on working at anything. I'd appreciate it if you keep my sister in your thoughts and prayers - same for my brother.
That's the problem with aging. There are five of us siblings remaining. My mom's first baby died in the hospital at less than 3 days old. L was the next child, then my sister G (who lives in TX and doesn't talk to any of us anymore), my brother T (who lives in Kansas), me, and my little sister P. My brother L and I have often talked about our family history, our proliferation of autoimmune illnesses, his frail health, and (and this is morbid) which one of us might be next. You can't really know anything like that. Would anyone have predicted Stephanie's death? Would anyone have guessed that she would be gone at age twenty-five.
There is nothing to be done about any of it, of course, except to try to stay healthy. When I saw my doctor the other day, I thanked him for always having been the best doctor. He laughed it off and said, "What do I do? Order labs?" He's a sweet man from India. Very nice, soft-spoken, conscientious. While he was home visiting his family, he had his colleague take over my file and adjust my meds when my labs came back. I can count on him.
My brother, however, depends on the VA. My sister depends on Medicare doctors. I worry about them. But the thing I can do - and I know this - is to love them. I can't change their circumstances. I can't change their doctors. I can control my healthcare, but not theirs. I can't do anything but love them and pray that we all get to hang around until we're crotchety old people.
Both of them will be coming to rent rooms from me in the coming year. As soon as Paul and I are done with some renovations and debt payoffs, he'll be getting a place and I'll be buying this one from him. That means I'll be "stuck" in Frederick at least until the economy turns around, but that's not so bad. I know people here. I went to school here. I have my son, and I'll have my siblings. Will it always be perfect? No. We know from history that we'll step on each others' toes sometimes, but we'll be looking out for one another. We'll enjoy meals together, holidays, funny movies. If I find the love of my life out there somewhere, we'll see what happens then. I might turn around and rent the whole townhouse out to my sibs and live elsewhere. I don't know. Only God knows what is in store.
What I can do is hang on, keeping taking one day at a time, and gradually overcome my sadness. I need to keep looking for that silver lining and keep believing that things will grow brighter.
If there is one thing I learned in recovery, it's that I don't have control over anything. I have to give to God what belongs to God. When I try to manage things myself, I just mess up. I'll just be here in the moment, trying to live it to the fullest. I wish you could see me, sitting here next to my son as he plays an online game, cuddling with the bulldogs, watching "Holmes on Homes" on HGTV. It's cozy, comfortable, and loving here. Peaceful. I am making jokes again, not afraid that a joke will turn into a fight. I'm laughing again. I'm me again.
Peace - D